North America's Only Children's Basketball Facility for Mini-Players!!
We offer a beautiful mini-court where little players can meet other little players. Before us, children were forced to play on adult sized basketball courts – which can be very tiresome for our little one's legs! More time spent running up and down the length of an adult court (even half court!) is less time spent working on the actual skills of the game.
Our beautiful mini-court provides a positive, safe environment specifically designed for the unique needs of children and proportioned to the size of a little player. This allows for maximum ball touches, minimal fatigue, higher levels of engagement, increased self confidence, and a completely kid-friendly experience. Our facility is complete with everything from cubbies, change tables, low adjustable basketball nets, smaller basketballs and bright, cheerful decals. We even have a "Fan Zone" where Super Parents can watch their mini MVP's!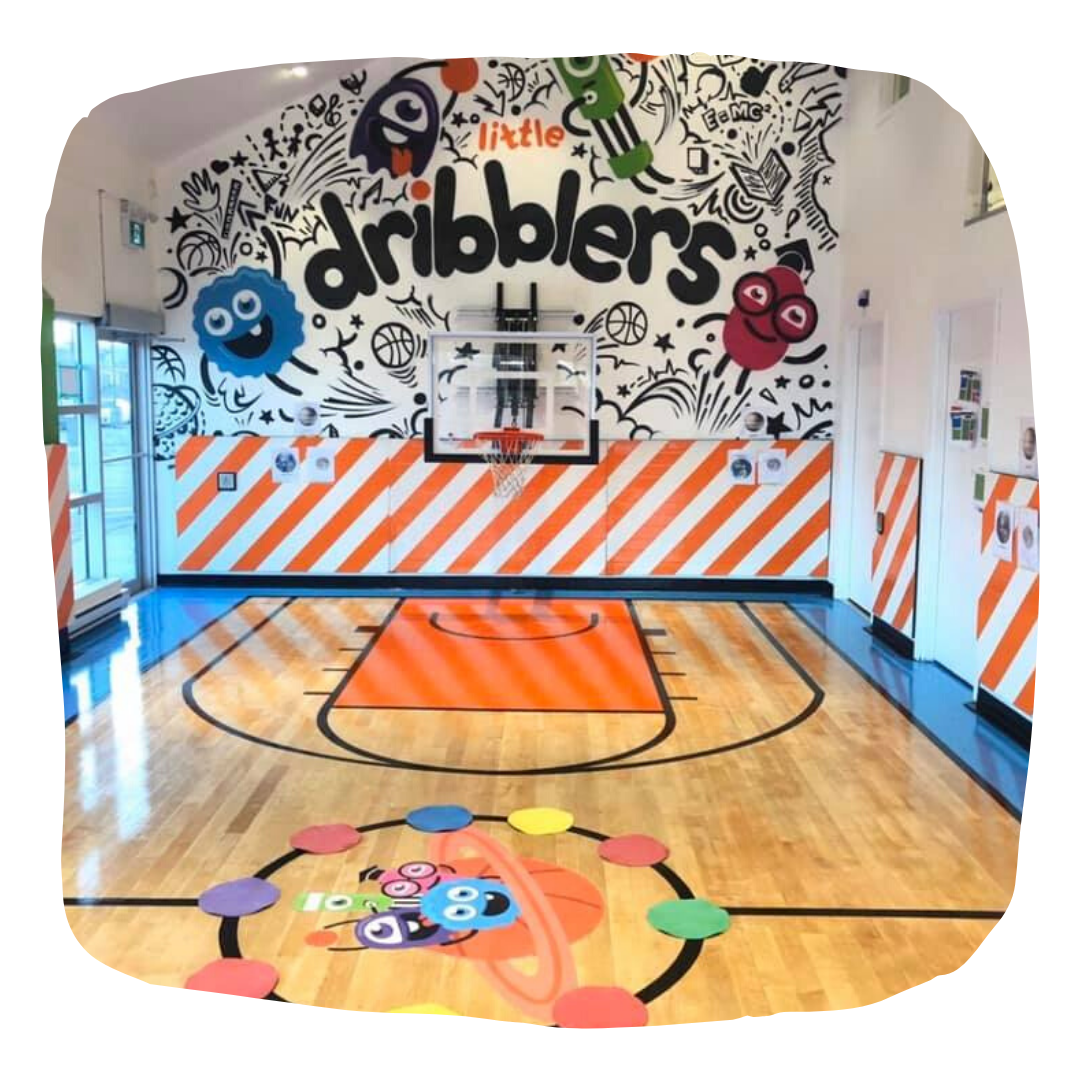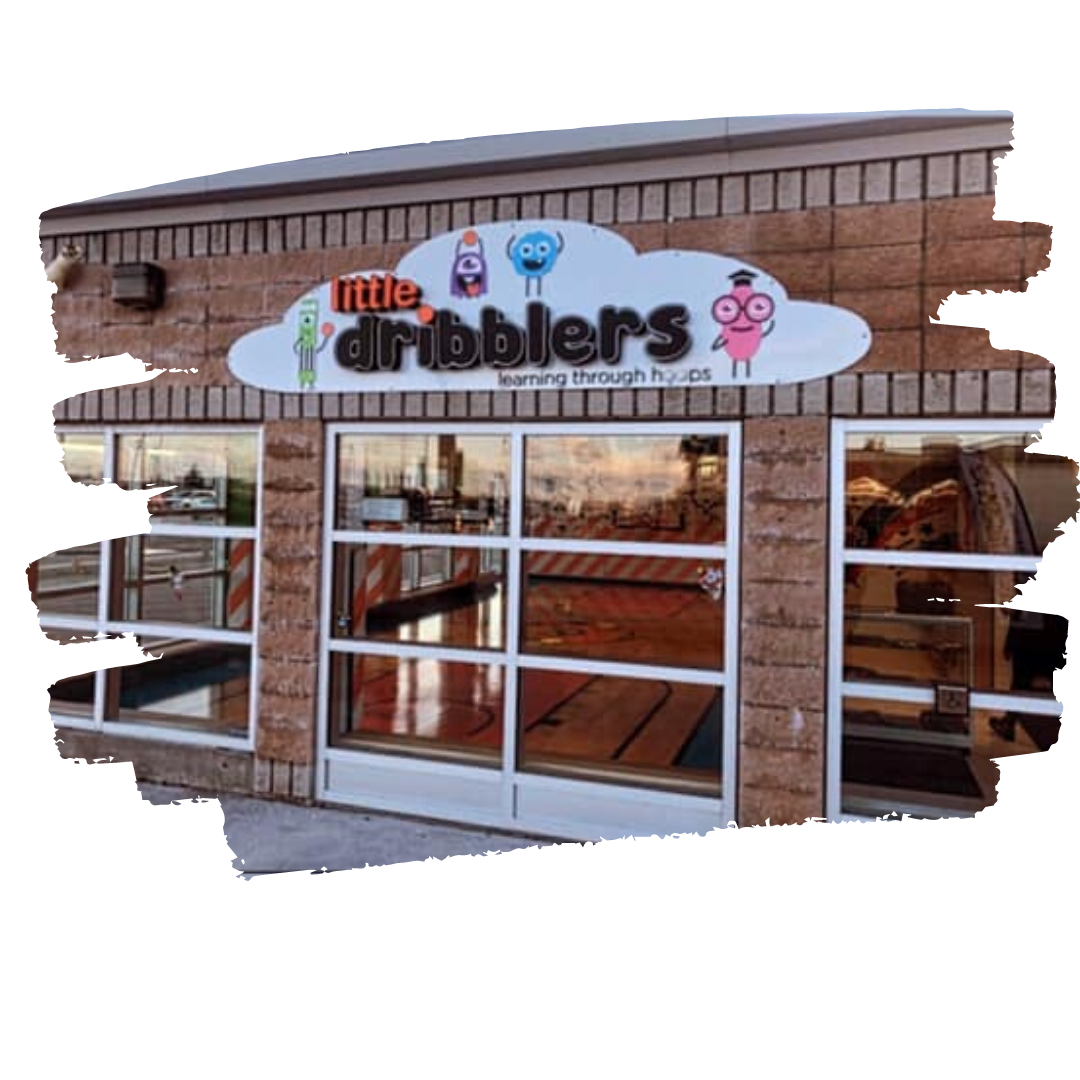 Social & Life Skills
Bringing little people together in a cheerful, fun environment allows for positive socialization which is critical for healthy child development. Here at Little Dribblers, numerous team building exercises and partnered activities are intertwined within each action packed class! As a result. this allows for enhanced social and life skills such as sharing, leadership, cooperation and teamwork. This is extremely beneficial for our mini-players as peer-to-peer socialization is a top priority in the early years of life.