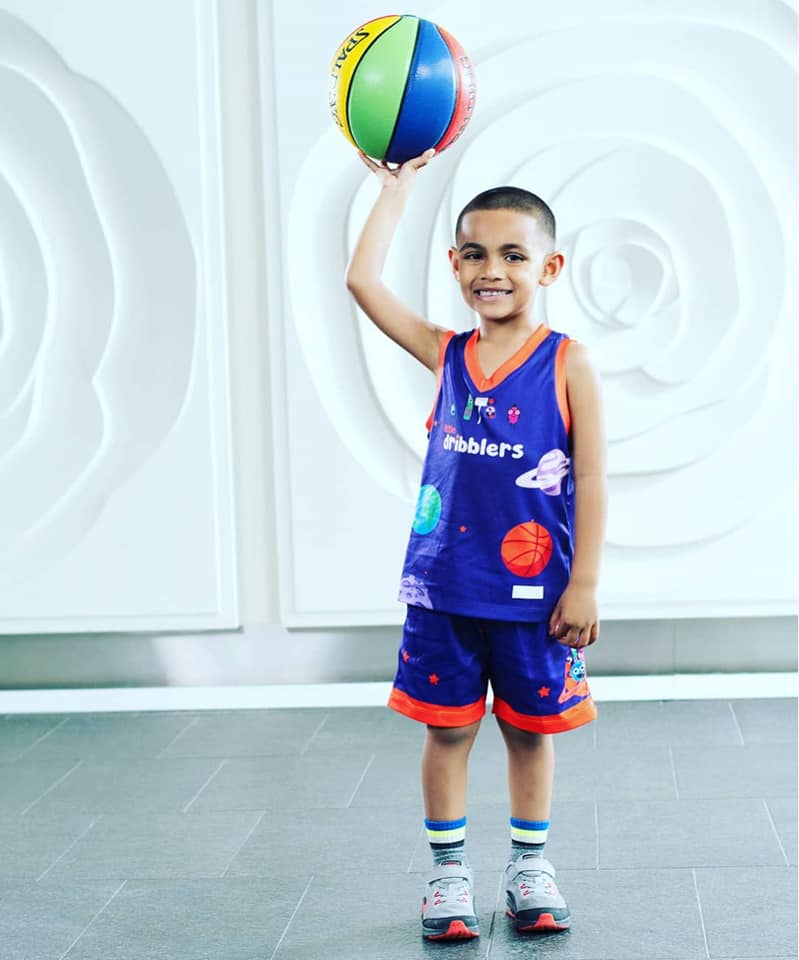 Inspired by a Toddler, for Toddlers!
Little Dribblers was inspired by the founder's son. His first word was "ball" and he developed a keen interest and knack for the sport of basketball at the young age of one. His mother (the soon-to-be founder of Little Dribblers) searched rigorously for a  preschool basketball program to cater to his young passion. However, she soon found that there were absolutely no such programs in her city, province or even country! This was absolutely shocking, as basketball is currently one of the most popular sports in Canada! As such, she decided to utilize her professional background in education, passion for healthy, active children and connections in the basketball community to create the program herself! Soon after, she collaborated with a team of Early Childhood and Sports Literacy Experts to create Little Dribblers!
Our Chief Excitement Officer
Riyah Auset, OCT
Riyah is an Ontario Certified teacher who has a double degree in Child Psychology & Development and Education.  She is an extremely passionate educator who has extensive experience in youth empowerment, community engagement and innovative curriculum development and delivery. She has taught in primary, junior and senior classrooms – from Kindergarten to grade 12 and has been recognized by school administrators, colleagues and parents for her unmatched passion, creativity and innovation within the classroom. Riyah strongly believes in the importance of being a well-rounded individual and strives to educate not only the minds of children but their overall being as well.
Riyah aspires to inspire children to reach their full potential, and this is reflected in everything that she does. Beyond teaching, she has worked as a Research Specialist for the Office of Community Engagement at Brampton City Hall. During this role, she researched and established new ways to empower Brampton youth and marginalized communities through education and community engagement initiatives. She also has more than a decade of experience in youth empowerment and has worked for leading NGO's such as World Vision and Kids Help Phone and has been a Child Mentor for twelve years.
On a personal level, Riyah is an extremely outgoing, lively person who strives to leave everyone who meets her with a smile. She is committed to utilizing her professional and academic background to positively impact the community while enhancing the lives of all who cross her path and beyond everything else, she is a mother to an extremely active, young boy!
See how we've integrated the Ontario Curriculum into our program